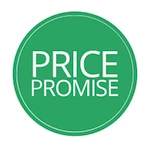 Pricing Policy
At PostMyMeds, we aim to offer the best online prices. This is why we are happy to offer you a price promise. If you find a product available online for a better price from a comparable service within 7 days of purchase, we will refund you the difference. Simply email us the details at
[email protected]
. Please note: a comparable service is assessed based on medication cost, consultation and prescription fees and delivery.
REFUND & RETURNS POLICY
At PostMyMeds, you can contact us to cancel an order up until the point of dispatch.
A complete refund of your payment will be made into your account within a few working days.
For safety reasons, we cannot use returned medications so we are unable to provide refunds for medications once they have left our pharmacy premises.
If any item we have supplied is damaged, faulty or incomplete we are happy to replace the item or provide a full refund including initial postage costs and all standard postage charges incurred when returning items.
This may only be made following return and inspection of the damaged, faulty or incomplete item within 30 days of delivery.
Please note: this does not apply to any items that are damaged due to wear and tear.
Complaints Procedure
At PostMyMeds, we take every complaint very seriously and aim to acknowledge your complaint within 2 working days of receipt.
If you are unhappy and wish to lodge a formal complaint about any of the services provided please email us directly at [email protected] or use our designated contact form.
Have a Question?
No problem, we would be happy to help. Please email any queries regarding refunds and returns to
[email protected]
.