Emergency contraception prevents pregnancy in women after unprotected sex. There are two main types of emergency contraception – the IUD (intrauterine device) and the emergency contraceptive pill, also known as the 'morning after pill'. 
Both are effective at stopping a woman becoming pregnant, but the morning after pill must be taken as soon as possible after unprotected sex for it to work. In this blog, we will look at how effective emergency contraception really is. 
What is the
emergency contraceptive pill
? 
There are two types of emergency contraceptive pill – ellaOne and Levonelle. 
ellaOne (ulipristal acetate)
ellaOne contains the active ingredient ulipristal acetate. It works by delaying, or stopping, the release of an egg (ovulation), so it can't be embedded into the womb.
For it to work, ellaOne must be taken within five days – or 120 hours – of having unprotected sex. ellaOne's effectiveness doesn't diminish over time, but we recommend taking it as soon as possible.
Levonelle (levonorgestrel)
Levonelle works in much the same way by delaying the release of an egg (ovulation). Its active ingredient, levonorgestrel, can also be bought in its generic form.
It must be taken within three days – or 72 hours – of unprotected sex, but again, we recommend taking it as soon as possible to ensure it is effective.
Neither Levonelle nor ellaOne should be taken regularly as they contain much higher levels of hormones than other contraception. Both are designed for use in an emergency, for example, the condom split or you forgot to take your regular pill.
How effective is the
emergency contraceptive pill
?
A 2017 study for the NHS found that only 1 – 2% of women who take ellaOne will become pregnant¹. That's a success rate of 98 in every one hundred women.
The same study found that between 0.6 and 2.6% of women who take Levonelle will become pregnant². The results of the study could not be more precise because a woman's BMI (body mass index) is thought to affect the way the pills work.
Women with a high BMI may find that the emergency contraceptive pill is less effective, but this is not the only thing to consider when taking Levonelle and ellaOne. 
There are certain medications that can stop the morning after pill working. If you've taken any of the drugs listed below, in the last four weeks, you should consult with your GP or pharmacist. They can suggest an alternative to the emergency contraceptive pill. 
St John's Wort (a herbal medicine) 

Medicines used to treat epilepsy, HIV, or tuberculosis (TB) 

Some antibiotics (rifampicin and rifabutin)

A medicine used to treat fungal infections (griseofulvin)

Certain proton pump inhibitors, such as omeprazole
It's also important to speak to a healthcare professional if you are sick in the three hours after taking ellaOne or Levonelle. You may need to take the pill again, or they may suggest that you have an IUD fitted.
Where can I get the emergency contraceptive pill?
The hours after unprotected sex are crucial. It is important to move fast if you want to avoid getting pregnant.
Call your GP or pharmacist as soon as possible. They will offer you a consultation, following which your pharmacist may provide the treatment over the counter, whilst your GP may issue an electronic prescription for you to collect from a pharmacy.
You can also get advice and treatment from your local sexual health clinic, genitourinary medicine (GUM) clinic and NHS walk-in centre.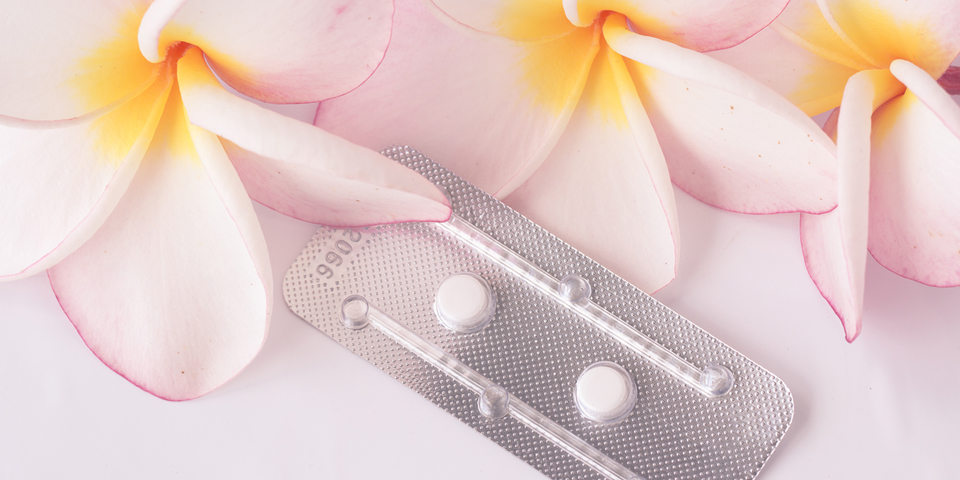 It is also possible to buy the emergency contraceptive pill without a prescription direct from some pharmacies. At Post My Meds, you can buy ellaOne and Levonelle quickly and discreetly in three easy steps.
Browse our

range of emergency contraception

Complete a consultation form and select your treatment

Buy securely with fast delivery 
A registered pharmacist will review your online consultation form to check that you are suitable to take the morning after pill. We only prescribe medication where it is safe to do so, and everything we sell is approved by the UK's regulatory body for medicines (MHRA).
Orders made before 4pm on a weekday and 11am on a Saturday, will be dispatched the same day by first class post. We use unbranded, discreet packaging to protect your privacy – the only thing on the envelope will be your address.
How will I know it's worked?
If your next period is as expected – on time and isn't unusually light – then it is unlikely that you are pregnant. If any of the following applies, call your GP surgery: 
you miss your period  

it is shorter or lighter
If you normally take the combined contraceptive pill and you don't get a withdrawal bleed, then you should also talk to your doctor. They may suggest that you take a pregnancy test, but you must wait until at least three weeks after unprotected sex.
What is an
intrauterine device (IUD)
?
An intrauterine device, also known as the coil, is another method of emergency contraception. It is a small plastic device that is inserted into the womb by a doctor or nurse, and slowly releases copper to stop you getting pregnant.
It must be fitted within five days of unprotected sex. It can also be left in place and used as a regular form of contraception. The IUD is the most effective form of emergency contraception and successfully prevents pregnancies in 99.9% of cases³.
Restarting your regular contraception
The emergency contraceptive pill will not stop you getting pregnant if you have unprotected sex again after you've taken it. Other regular methods of contraception, that you can choose from, include: 
condom

 

vaginal ring  

diaphragm or cap 

progesterone only pill

combined pill 

contraception injection, implant, or patch

 
Levonelle and ellaOne can interfere with hormonal contraception. When you restart your regular method of contraception, we recommend following the instructions in the patient information leaflet carefully. You may also be advised to use a barrier protection (condom or cap) after you've taken the emergency contraceptive pill.
For help and advice on long-term family planning, the NHS guide to contraception is a great place to start.