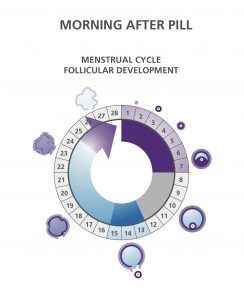 Emergency contraception is a medication that stops women from getting pregnant following unprotected sex or failure of regular contraception (e.g. split condom or missed contraceptive pill).
It is termed 'emergency contraception' as it will only be successful in preventing pregnancy for a short period of time after sex. Also the use of this form of contraception should be reserved for urgent situations and it should not be used as regular contraception.
There are two different 'morning after pills' in the UK: Levonelle 1500 and ellaOne which are commonly used as emergency contraception.